Children's Books
Writ­ten & Illus­trat­ed by Brett Aronowitz and pub­lished by ChickenScratchPress.com. Pur­chase a nice hard­cov­er from me or go to Ama­zon and give Bezos more mon­ey than he needs.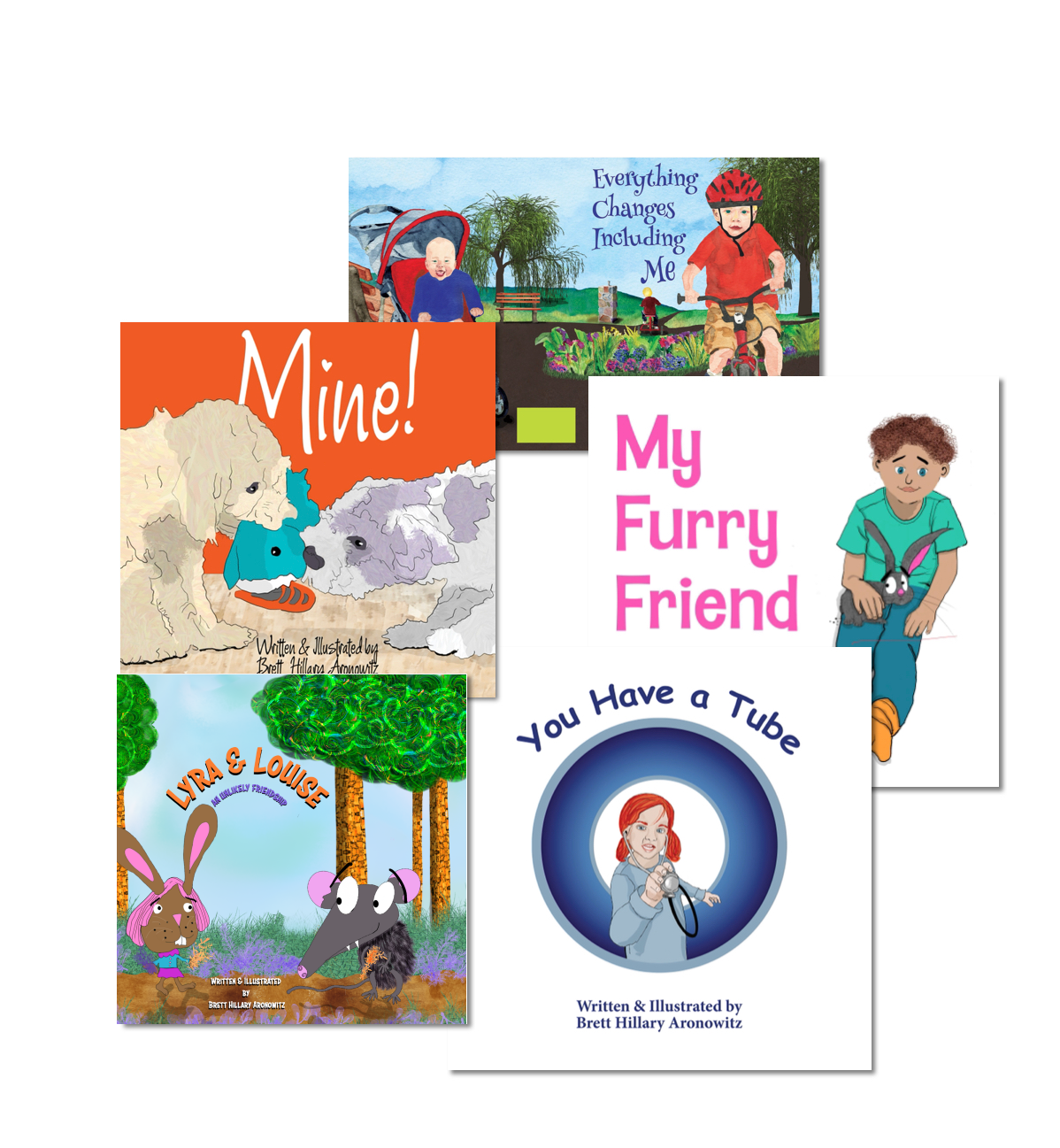 Contact
1.818.426.3939
brettha@brettha.com
I had a far fetched idea for my new logo that every­one said could­n't be achieved. Well, Brett brought it to life! She is tru­ly an expert at what she does! We just fin­ished it this week and I've already received a pletho­ra of com­pli­ments. One per­son even told me, "Wow! How were you able to make a syringe not look scary?" And my answer was, "Brett did it. She is a genius!!" She is also very patient, respon­sive, and fair. The entire process was quick and smooth. She hung in there with me when I almost gave up on the orig­i­nal idea. She made it hap­pen. Thank you Brett!! I absolute­ly
LOVE
my logo!!

contact me


for all your custom graphic needs
We Ship all over the Country!