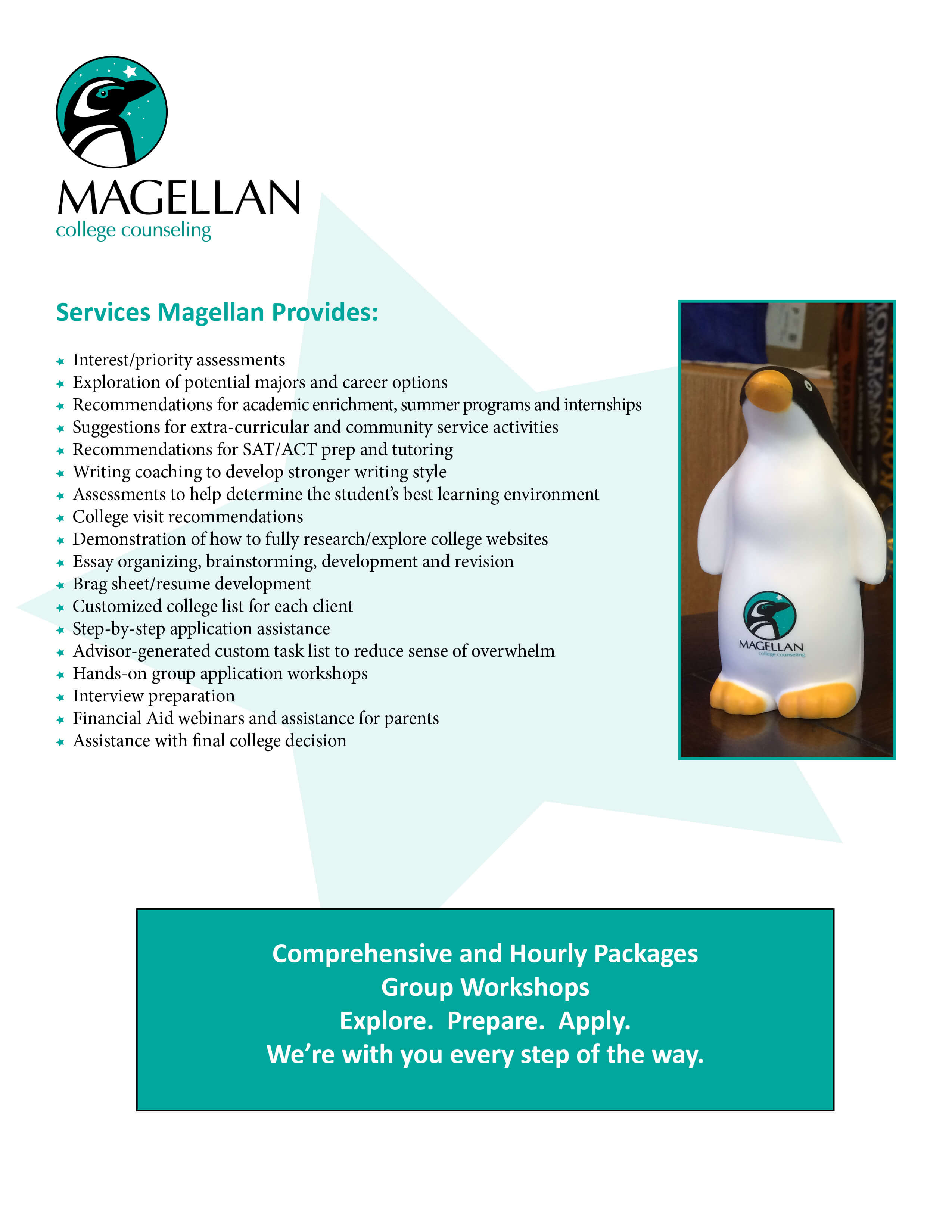 Magellan College Counseling was ready to take their company to its next level and hired me to create a logo to represent their brand promise. An iteration of a compass to "navigate the college process," had been discussed, but was dismissed because it was already in use by other, similar companies, whose actual name didn't have such an obvious connection to navigation.
An extensive web search revealed interesting information about Ferdinand, including his use of the stars for navigation as well as his role in identifying a new species of penguin, named appropriately (but still hard to say),"Magellanic." Since colleges have mascots, developing a logo using an animal thus provided Magellan College Counseling with an even more relatable symbol, its own mascot.
Nicknamed "Maggie," The use of  bold lines and a limited palette with clear cool turquoise, reminds us of the water Magellan crossed.  The use of "optima," a font popularized by Maybelline, appeals to both the college bound student and more importantly, his or her mother, the paying client.
The keystone of any branding campaign is the logo—but that's just the beginning.  We supplemented this logo with a number of printed pieces reinforcing the brand, and continue to create content for the Magellan website/newsletter with colorful, humorous seasonal illustrations.